Marine Le Pens presence in the final round has pushed Islam and national identity to the top of the election agenda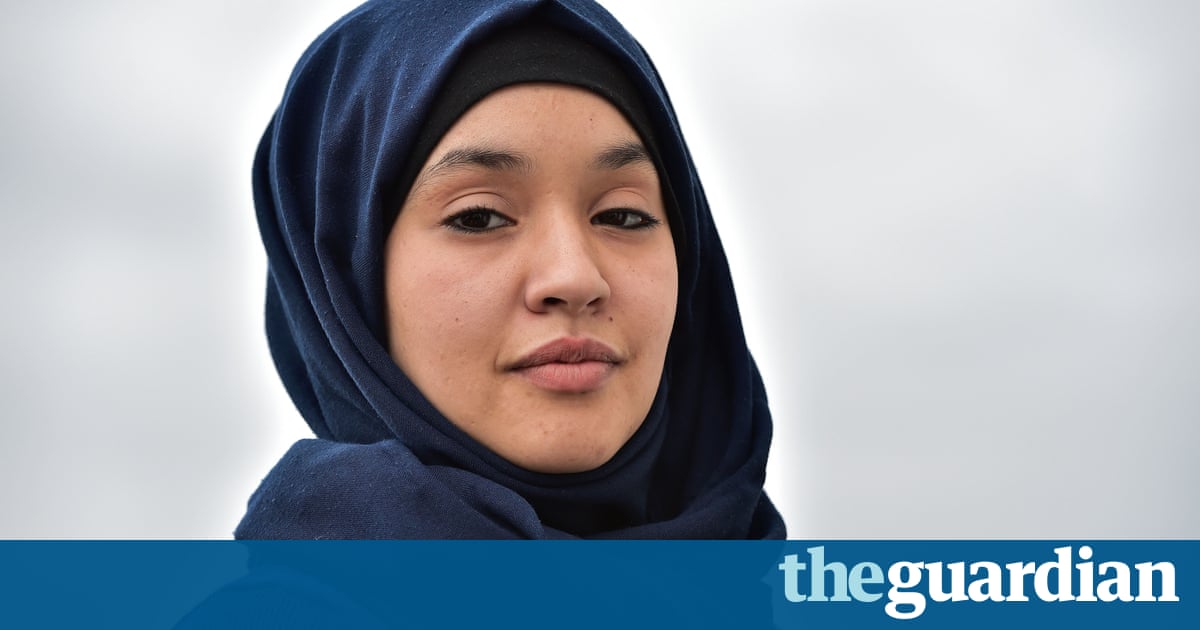 In her apartment in a northern suburb of Paris, Hanane Charrihi looked at a photograph of her mother Fatima. Her death shows that we need tolerance more than ever, she said. Tolerance does exist in France, but sometimes it seems those who are against tolerance shout the loudest and get the most airtime.
Fatima Charrihi, 59, a Muslim grandmother, was the first of 86 people to be killed in a terrorist attack in Nice last summer when a lorry driver ploughed into crowds watching Bastille Day fireworks. She had left her apartment and gone down to the seafront to have an ice-cream with her grandchildren. Wearing a hijab, she was the first person the driver hit in the gruesome attack claimed by Islamic State. A third of those killed in the Nice attack were Muslims. But Fatima Charrihis family, some wearing headscarves, were insulted by passersby who called them terrorists even as they crouched next to their mothers body under a sheet at the site of the attack. We dont want people like you here any more, a man outside a cafe told her family soon after the attack.
Hanane Charrihi, 27, a pharmacist, was so irked to find that, even after her mothers death, the so-called problem of Islam in France was such a focus of political debate that she wrote a book, Ma mre patrie, a plea for living together harmoniously in diversity. The far-right Front National gained a slew of new members in Nice after the attack and now Marine Le Pens presence in the final presidential runoff this weekend after taking a record 7.6 million votes in the first round has pushed the issue of Islam and national identity to the top of the agenda.
Im French, I love my country, and it seemed like people were saying to me: No, you cant possibly love France, Hanane Charrihi said. All this focus on debating national identity by politicians seems like wasting time that could be focused instead on unemployment, work or housing.
The runoff between the far-right, anti-immigration Le Pen and the independent centrist Emmanuel Macron has seen heated exchanges over Islam and national identity. In 2015, Le Pen was tried and cleared of inciting religious hatred after comparing Muslims praying in the streets to the Nazi occupation. Macron has insisted that Le Pen still represents the party of hatred. He told a Paris rally this week: I wont accept people being insulted just because they believe in Islam. After more than 230 people were killed in terrorist attacks in France in just over two years, Le Pen has called Islamic fundamentalism a mortal danger for France and accused Macron of having an indulgent attitude towards it. He accused her of dividing France and stoking civil war.
Read more: www.theguardian.com