'Unsafe' trust back in special measures
|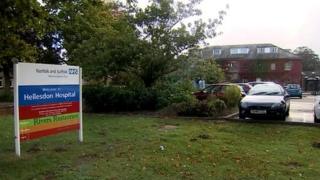 A mental health trust has been put back into special measures after its own board "neglected" to address significant issues increased since 2014, a report states.
The Care Quality Commission (CQC), that rated the Norfolk and Suffolk NHS Foundation Trust (NSFT) as insufficient, has called for a multitude of improvements.
It is the only such confidence in England to be placed in measures that are specific and only arrived in October last year.
The NSFT said it was "disappointed" by the accounts.
Ex-footballer 'failed by hospital'
Head of distressed health hope retires
'Unsafe' trust from special measures
In its report, the CQC says the board of this NSFT, that was first placed in specific measures in February 2015, had failed to ensure "unsafe environments were made secure".
CQC's chief inspector of hospitals Ted Baker said: "It is extremely disappointing that on our return on NSFT we found the board had failed to deal with several serious issues.
"The confidence leadership… must make it takes strong action to ensure improvements are made and we will continue to track the confidence closely."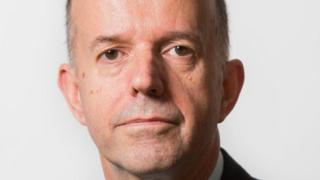 The CQC adds that it has "a lack of confidence" that the confidence, that was inspected in July, was utilizing performance data to ensure a quality service.
Its key findings are that:
There have been worries that "not all possible ligature risks" had been removed and there were worries about the degree of instruction in suicide prevention
The NSFT board has not guaranteed that there are "sufficient staff to meet patients' needs safely"
There was "inadequate capacity to handle catastrophe at night". Norwich crisis calls were redirected to a mobile after 21:00 and if the staff member was active it redirected to some voicemail
A lack of availability of beds means patients did not "always receive the ideal care at the perfect time"
The trust Dragonfly unit at Lowestoft was praised for its work with young people.
---
Mother's anger over passing
After her son killed himself five days A mother has criticised the NSFT.
Henry Curtis-Williams was detained under the Mental Health Act by police after he was spotted peering over the top of Orwell Bridge at Ipswich.
He was put in the NSFT's upkeep but was published the following afternoon. He hanged himself.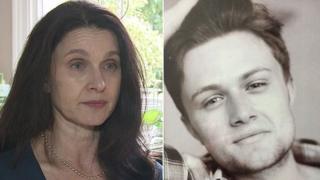 His mother Pippa Travis-Williams, from Ipswich, feels the confidence should have done more for her son.
"I cannot begin to explain how I feel other than I believe I've been completely robbed of this future I had planned for the last 21 years with my son," she told BBC health correspondent Sophie Hutchinson.
"I will never attend his graduation from university, I will never attend a marriage and watch him have classmates. I've been robbed of everything. It's heart-breaking."
Jane Sayer, director of nursing in the trust, said: "We're very saddened when things don't go as well we would want for our patients, however it is not appropriate to talk about individual cases through the media, particularly when they're the subject of a continuing complaint, investigation or an upcoming inquest."
---
The CQC said the trust has been placed in special measures – so a manager will be attached to ensure the improvement strategy is carried out
Julie Cave chief executive, said that the trust accepted the CQC report's recommendations.
"Anyone who cares about mental health services in Norfolk and Suffolk will be disappointed in these results, as we are at NSFT," she explained.
"In short, we have not made enough critical improvements over the last year and that has resulted in this retrograde step in our CQC evaluations and in our progress. We apologise to our staff, to our service users and carers, as well as our stakeholders."
---
Analysis
By BBC News health correspondent Sophie Hutchinson
When the trust was shot from specific measures patients and families were shocked and warned it wasn't improved.
Questions are being asked about whether inspectors acted too hastily. The CQC has said it took the decision since it believed the service improved to select the trust. It has said it is disappointed and will keep a close eye taking actions if needed.
For trusts that don't enhance after measures there's the possibility of starting with a new organisation and breaking up them.
Additionally, there are questions about financing. The Suffolk and Norfolk trust redesigned its services at 2013 as a reaction to some 20% cut in its budget, cutting staff and frontline teams. In the five years since, four have seen cuts.
Along with mental health trusts have worries. A poll by NHS Providers found that a third of mental health trust chief executives in England anticipated their finances to deteriorate over the next six weeks.
But in a statement, the Department of Health said it's "undertaking probably the most prevalent programme of mental health transformation in Europe, supported by our rigorous inspection regime and also a record investment of £11.6 billion last year for mental health services."
---
Read more: http://www.bbc.com/news/uk