Trump is ignoring the Minnesota mosque bombing. We know why | Moustafa Bayoumi
|
The response to the bombing Reveals the administration is more than willing to sacrifice Various segments of the American People to keep itself in power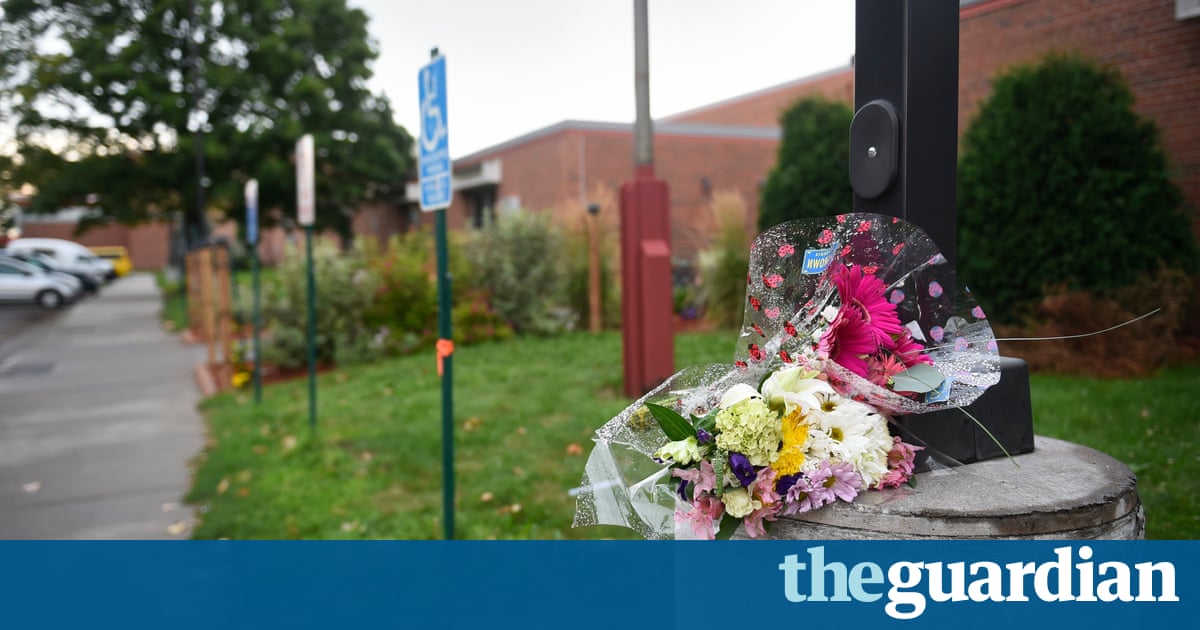 Early in the morning of 5 August, an assailant hurled a bomb through a window in the Dar Al-Farooq Islamic Center in Bloomington, Minnesota. The device detonated, causing extensive damage to the building. Luckily, nobody was injured in the blast.
What will a caring society do after such a frightening occasion? A caring society would inquire into the attack, as the FBI now is. The possibility that this was an act of terrorism at a Minneapolis suburb stays high. A week before, swastikas and other hate-filled graffiti (abandon you R Dead) had been discovered scrawled in a Muslim cemetery in a nearby township.
This is essential because, according to law enforcement officials in Minnesota, there were already a record 14 anti-Muslim bias incidents from the nation last year. This increase follows a national disturbing national trend.
Last month, the Council on American-Islamic Relations released a report that found that, nationally, the amount of hate crimes in the first half of 2017 spiked 91% compared to the same period in 2016, that had previously been a year old year.
At a caring society, elected leaders would bring people together after such an attack. The Minnesota governor, Mark Dayton, condemned the bombing, calling it an act of terrorism and vowing to do all he could to put a stop to these things. The Minnesota senator Al Franken told a crowd of hundreds who had gathered to support their Muslim American allies: What occurred Saturday morning was an attack on all people.
At a caring society, fellow citizens would show each other support. Since the bombing, the congregation in Bloomington has obtained an inspiring outpouring of assistance from the surrounding neighborhood. This service is hugely significant, because thats how you require a crime that seeks to divide people from each other and change it into a motion that unites people in opposition to violence and hatred.
Now, guess what? The caring society stops there. The Trump administration doesnt need unity. In fact, doctrinally, it succeeds to branch.
It must come as no surprise that Donald Trump has said nothing about the attack, though he's notoriously quick to remark on attacks committed by Muslims. However, his silence is hardly the worst of it.
On MSNBC, Sebastian Gorka, a White House adviser and former Breitbart contributor, also suggested that the attack was really a fake. Weve had a series of offenses committed, alleged hate crimes, by rightwing individuals in the previous six months that turned out to really have been propagated from the left, " he said.
This is insanity.
Never mind that the amount of false reports of hate crimes in the wave of violence following the election of Donald Trump was just over a measly 1 percent (13 from 1,094). There is another, bigger issue with Gorkas logic.
Why should it even matter whether the perpetrator was from the left, the right, or even from Mars? When a president weighs in on these things, he isn't adjudicating guilt or innocence. He's speaking for a nation concerned about the welfare and security of everyone in the country. He's reiterating our common destiny as Americans.
Not so with Trump. While Gorka suggested that the president could issue such a statement in the future, Im certainly not holding my breath. Why? Because Gorkas remarks signify something deeper and a whole lot more insidious about this administration.
Whats long been clear from this White House is that Donald Trump has absolutely no interest in being the president of all Americans. His statements and actions are always calculated to allure narrowly into his core constituency in order to further the divisions and hatreds in our society, thereby reinforcing his foundation.
In the last couple of months alone, this administration has been telling us that immigrants are criminals, that white people are discriminated against in school admissions and that just English speakers must be admitted to the nation.
Gorkas remarks and Trumps actions reveal that this administration is more than happy to sacrifice different parts of the American people to maintain itself in power. They seek no other way.
The situation is larger than a bomb in Minnesota. Will we allow this administration to treat the security of person minorities as simply disposable? How could we? To do this would be to concede not just our own individual futures, but in addition all our possibilities as a unified country.
Read more: http://www.theguardian.com/us