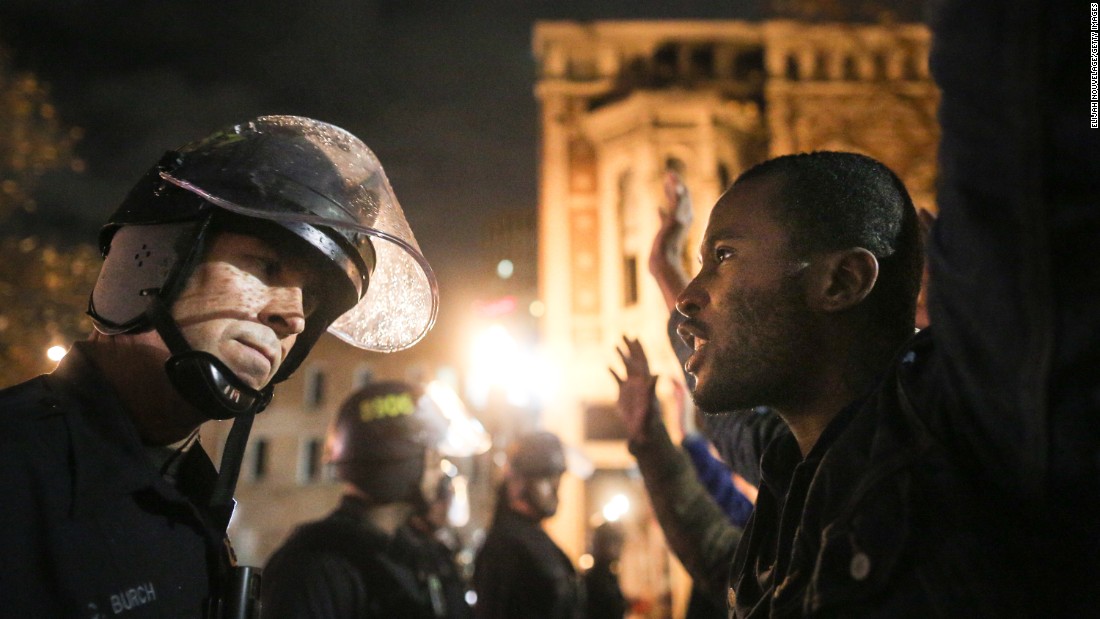 ( CNN) Black Lives Matter activist Zellie Imani remembers the moment civil rights leader the Rev. Jesse Jackson came to Ferguson, Missouri, in the aftermath of Michael Brown's 2014 demise.
Crowds had gathered to protest the fatal shooting of unarmed, 18 -year-old Brown by a white-hot police officer, and Imani remembers Jackson joining the demonstrators as they marched toward a church.
But Jackson, it seems, had missed a critical memoranda.