The years leading up to 1861 saw polarised politics, paranoia and conspiracy theories. Sound familiar? One of the USs foremost historians reflects on Americas Disunion then and now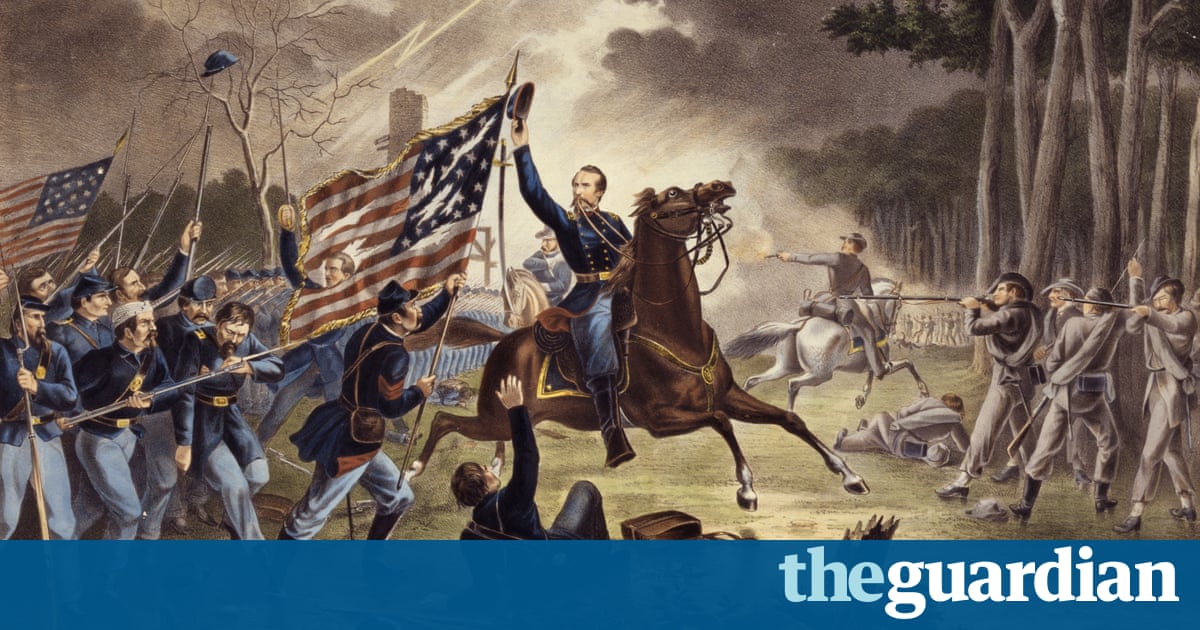 I tremble for my country when I reflect that God is just, Thomas Jefferson wrote in 1781. The American revolution still raged, many of his own slaves had escaped, his beloved Virginia teetered on social and political chaos. Jefferson, who had crafted the Declaration of Independence for this fledgling nation at war with the worlds strongest empire, felt deeply worried about whether his new country could survive with slavery, much less the war against Britain. Slavery was a system, said Jefferson, daily exercised in tyranny, with slaveholders practicing unremitting despotism, and the slaves a degrading submission.
The founder was hopeless and hopeful. He admitted that slaveholding rendered his own class depraved despots and destroyed the amor patriae of their bondsmen. But his fear was universal. Can the liberties of a nation be thought secure when we have removed their only firm basis, a conviction in the minds of the people that these liberties are of the gift of God? This advocate of the natural rights tradition, and confounding contradictory genius, ended his rumination with the vague entreaty that his countrymen be contented to hope that a mollifying of the conditions of slaves and a new spirit from the revolution would in the order of events save his country.
For that republic to survive it took far more than hope and a faith in progress. Indeed, it did not survive; in roughly four score years it tore itself asunder over the issue of racial slavery, as well as over fateful contradictions in its constitution. The American disunion of 1861-65, the emancipation of 4 million slaves, and the reimagining of the second republic that resulted form the pivot of American history. The civil war sits like the giant sleeping dragon of American history ever ready to rise up when we do not expect it and strike us with unbearable fire. It has happened here existential civil war, fought with unspeakable death and suffering for fundamentally different visions of the future.
Republics are ever unsteady and at risk, as our first and second founders well understood. Americans love to believe their history is blessed and exceptional, the story of a people with creeds born of the Enlightenment that will govern the worst of human nature and inspire our better angels to hold us together. Sometimes they do. But this most diverse nation in the world is still an experiment, and we are once again in a political condition that has made us ask if we are on the verge of some kind of new civil conflict.
In one of his earliest speeches, the Young Mens Lyceum address, in 1838, Abraham Lincoln worried about politicians unbridled ambition, about mob violence, and about the perpetuation of our political institutions. The abolitionist Elijah Lovejoy had just been murdered by a mob the previous year in Illinois. Lincoln saw an ill omen across the land due to the slavery question. He felt a deep sense of responsibility inherited from the fathers of the revolution. How to preserve and renew the edifice of liberty and equal rights, he declared, provided the challenge of his generation. At what point shall we expect the approach of danger? Lincoln asked. By what means shall we fortify against it? His worries made him turn inward. Shall we expect some transatlantic military giant to step the ocean, and crush us at a blow? Never! All the armies of Europe, Asia and Africa combined could not by force, take a drink from the Ohio, or make a track on the Blue Ridge, in a trial of a thousand years. Lincoln did not fear foreign enemies. If danger would ever reach us, he said, it must spring up amongst us. It cannot come from abroad. If destruction be our lot, we must ourselves be its author and finisher. As a nation of free men, we must live through all time, or die by suicide.
Those words were prescient in Lincolns own century. But they have a frightful clarity even today. Where are we now? Are Americans on the verge of some kind of social disintegration, political breakup, or collective nervous breakdown, as the writer Paul Starobin has recently asked? Starobin has written a new book, Madness Rules the Hour: Charleston, 1860, and the Mania for War, in which he revisits the old thesis that the secession moment represented a crisis of fear that led tragically to disunion and war. Psychologically and verbally, in the comment sections on the internet, and in talkshow television, we are a society, as Starobin shows, already engaged in a war of words. And it has been thus for a long time. Americans are expressing their hatreds, their deepest prejudices, and their fierce ideologies. It remains to be seen whether we have a deep enough well of tolerance and faith in free speech to endure this catharsis we seem to seek.
Read more: www.theguardian.com