Syria's truce is over as airstrikes destroy Aleppo hospital
With at least 27 patients and staff reported dead, UN says urgent aid is needed amid multiple breaches of ceasefire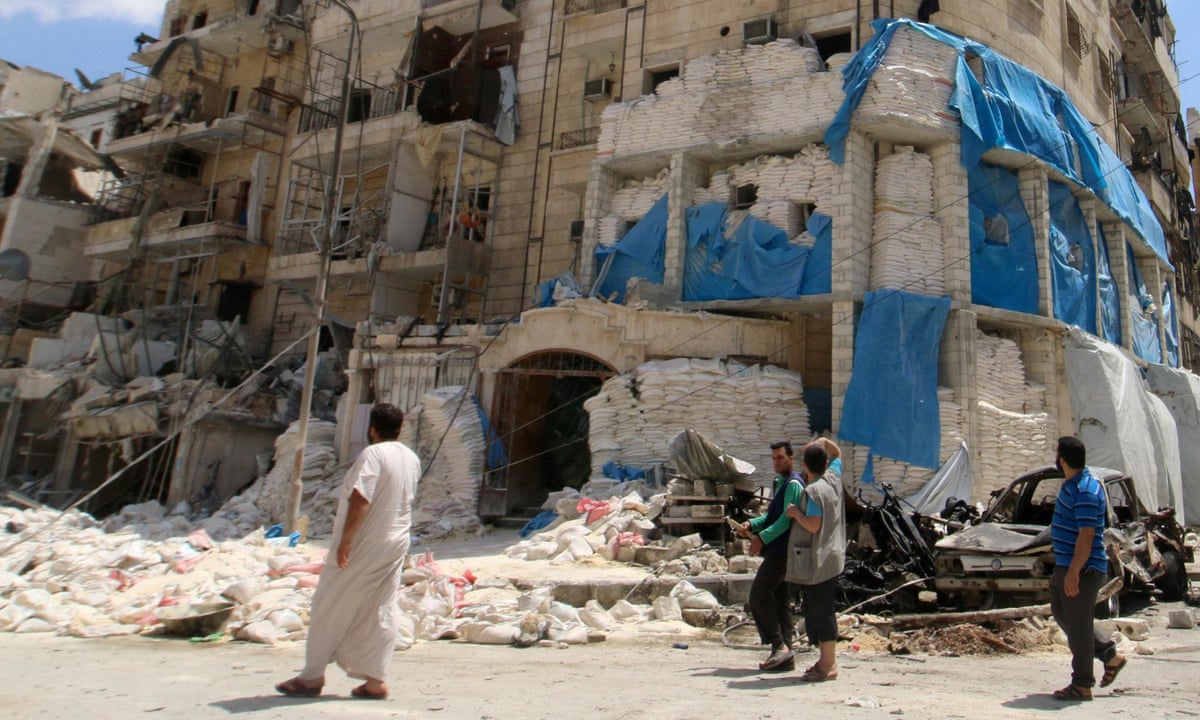 Syrias eight-week truce was dead in all but name on Thursday after airstrikes destroyed an Aleppo hospital backed by Mdecins Sans Frontires and the International Committee of the Red Cross, killing patients and doctors.
Staffan de Mistura, the UN envoy for Syria, declared the cessation of hostilities agreement brokered by the US and Russia barely alive. Jan Egeland, the UNs humanitarian coordinator, warned of a catastrophic deterioration in Aleppo in the past 24 to 48 hours.
No date has been agreed to resume suspended peace talks in Geneva, but De Mistura urged Barack Obama and Vladimir Putin to work to restore the truce and permit urgent humanitarian deliveries. In the past 48 hours there has been an average of one Syrian civilian killed every 25 minutes, and one wounded every 13 minutes.
MSF said 14 patients and staff members including two doctors were killed in al-Quds hospital. One doctor was the last paediatrician in the rebel-held part of Aleppo. The opposition Higher Negotiations Committee said the attack killed at least 27 in total, including three children.
It fitted a pattern of systematic targeting of hospitals by the government of Bashar al-Assad, as the situation in Syrias divided commercial capital grows more desperate. Schools, markets and a search and rescue centre have also been hit in the past week.
The French news agency AFP reported an anonymous Syrian official as saying the army was preparing to launch a massive offensive to retake the entire city in the coming days.
Syrian rebels blamed Assad and his ally Russia for multiple breaches of the truce. Philip Hammond, the UK foreign secretary, said: Now is the time for those with influence to apply real pressure to end this spiral of violence. Russia has set itself up as protector of the Assad regime, so it has a duty to bring its full influence to bear.
Read more: www.theguardian.com