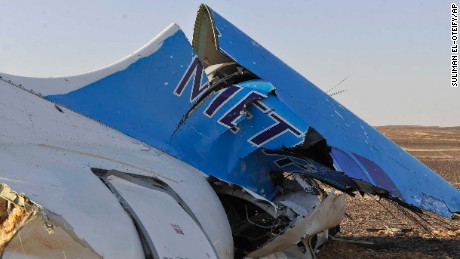 (CNN)New clues have emerged from the wreckage of Metrojet Flight 9268, prompting more speculation about whether there was a midair explosion and whether repair work from a previous accident may have factored into the plane's demise.
The aircraft, headed from the Egyptian resort of Sharm el-Sheikh to St. Petersburg, Russia, crashed in the Sinai Peninsula on Saturday, killing all 224 people on board.
The plane's tail was found about 5 kilometers (3 miles) from the rest of the plane wreckage, the Russian state broadcaster Russia 24 reported.
Read more: edition.cnn.com