Russia claims it may have killed Isis leader Abu Bakr al-Baghdadi
Russian foreign minister cannot give 100% confirmation after Moscow says airstrike in Syria may have killed Baghdadi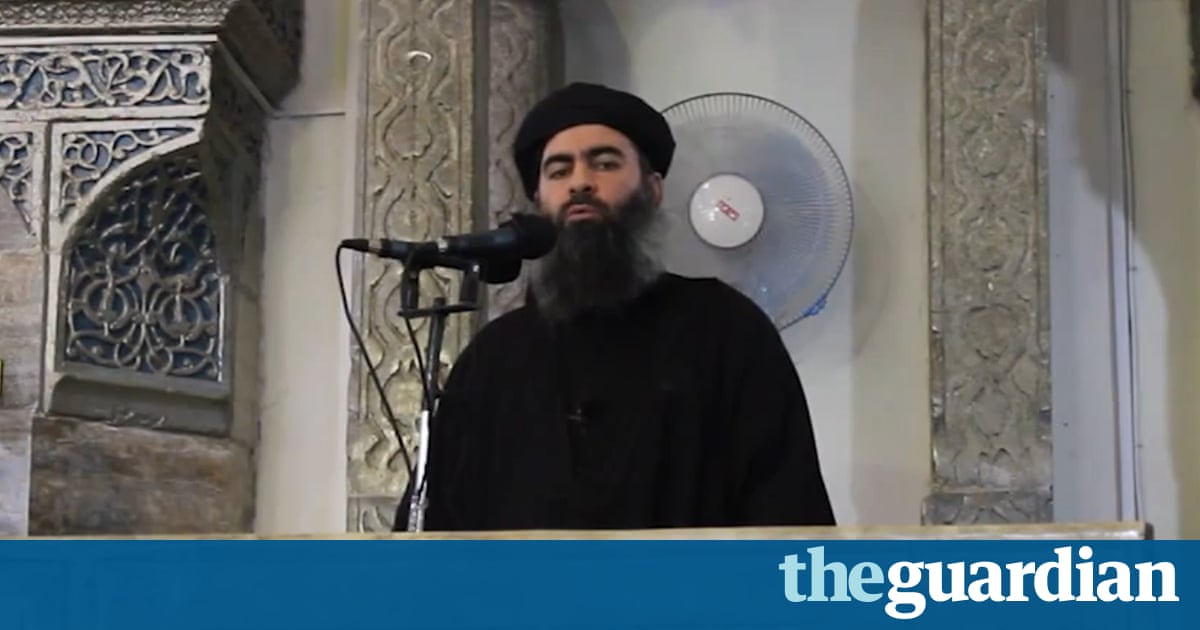 The Russian military has said it may have killed the leader of Islamic State, Abu Bakr al-Baghdadi, in an airstrike in Syria in late May.
Though acknowledging it was still checking its own claim, Moscow said it had information that Baghdadi was among a gathering of up to 30 Isis leaders in the north-eastern city of Raqqa that was struck by its fighter jets just after midnight on 28 May.
The Russian foreign minister, Sergei Lavrov, said the claim remained unproved. So far, I have no 100% confirmation of the information that Abu Bakr al-Baghdadi has been killed, he said.
There has been no suggestion since then from within the ranks of the terror group that its fugitive leader had been killed or wounded. The US-led military coalition fighting Isis in Iraq and Syria said it could not confirm the report.
The loss of such a figure would be difficult to hide, even among an organisation renowned for securing sensitive information.
Claims of Baghdadi being hit by airstrikes have been made frequently over the past three years the most recent came from the Syrian military this week. Both governments view psychological warfare as an essential component of the war against the group, and efforts to cripple morale are likely to intensify as it continues to suffer losses.
The Russian defence ministrys claim that its airstrike killed about 30 field commanders and up to 300 militants of their personal security would also, if confirmed, be an extraordinary blow against Isis. Analysts have cast doubt on many previous claims from the Russian defence ministry, suggesting Moscows stated goals and achievements often do not line up with results of Russian airstrikes on the ground.
Western and regional intelligence agencies believe Baghdadi, the worlds most wanted man, was seriously wounded in late February 2015 but has since recovered and remains in functional control of Isis as it rapidly loses territory.
Baghdadis range of movement has been severely limited by ground attacks in Iraq and a concerted air campaign that has picked off most of the groups senior leaders and thousands of its foot soldiers. He is known to have been based in a narrow area between the western edge of Mosul and just across the Syrian border, with one of his main hideouts being the Iraqi town of Baaj, which was captured by Shia militias aligned to Baghdad almost two weeks ago.
He is not, however, known to have travelled to Raqqa in recent months, where Kurdish militias, backed by the US, have been edging towards a city that had been the groups Syrian stronghold since early 2013.
Read more: www.theguardian.com