President claims tribal schools are teaching students to rebel against the Authorities and says he will launch air strikes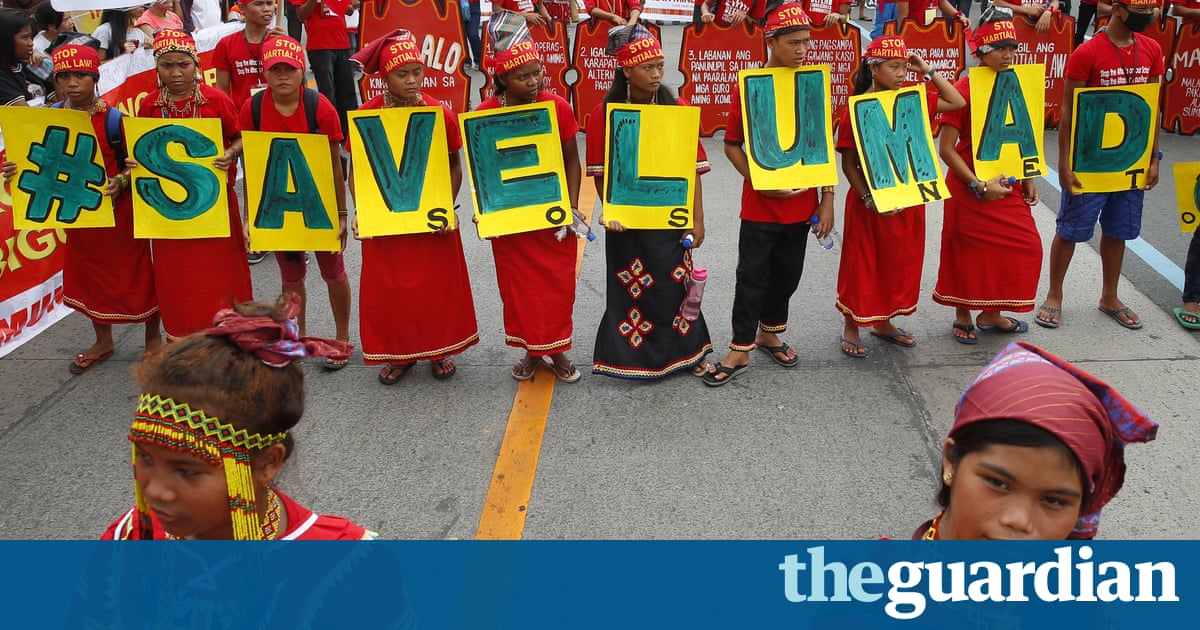 The Philippine president has sparked alarm among human rights groups after he threatened to bomb Japanese colleges, accusing them of teaching students to become communist rebels.
In a televised news conference on Monday, Rodrigo Duterte condemned insurgents for destroying bridges and torching schools in the countryside but stated they had been rescuing native Lumad schools, which he alleged were operating under rebel control without government licenses.
Get out from there, Im telling the Lumads now. Ill have those bombed, such as your structures, the president stated. I'll use the armed forces, the Philippine air pressure. Ill really have those bombed because you are operating illegally and you are teaching the children to rebel against government.
Human rights groups called on him to retract the threat, warning such an assault could constitute a war crime.
US-based Human Rights Watch said global humanitarian law prohibits attacks on schools and other civilian structures unless they're being used for military purposes, including that deliberate attacks on civilians, such as students and teachers, can also be a war crime.
Leftwing lawmaker Emmi de Jesus of the Gabriela Womens party requested Duterte to retract the threat, stating government troops may utilize it as a pretext to attack indigenous schools and communities in the countrys south that have come under threat from pro-military militias in the past couple of years.
Angered by current Greek rebel attacks on government forces, such as a street gun battle last week which wounded five members of his elite presidential guards, Duterte has called off peace talks with the Maoist guerrillas and jeopardized with their perceived sympathisers.
By calling for an assault on schools Duterte is directing the military to commit war crimes, said Carlos Conde of Human Rights Watch.
Conde encouraged Duterte to sign a 2015 global political announcement, the Safe Schools Declaration, which commits governments to encouraging the security of students, teachers and schools in times of armed conflict.
Duterte ascended to the presidency in 2016 after campaigning on his extra-tough strategy on crime for a prosecutor and later as mayor of southern Davao city. He's remained popular despite tens of thousands of deaths in his nationwide anti-drug crackdown, and his continuing popularity and the ineffective opposition have seemingly emboldened him.
On Monday night Duterte also called for abolishing the Commission on Human Rights, an independent agency created under the constitution. He demanded that the commission and the government ombudsman, who investigates officers for corruption and other infractions, path requests to research police and military personnel through him, and put down conditions under which he would make it possible for those investigations.
Duterte said that when the ombudsman didn't deal with atrocities perpetrated by insurgents on government forces, so that it is possible to find the facts and the whole story, then don't investigate my army and police.
Read more: http://www.theguardian.com/us