One in 13 ethnic minority workers are in insecure jobs, says TUC – BBC News
|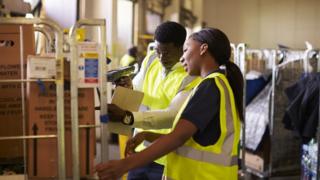 Members of the black, Asian and ethnic minority communities are a third more likely to be in insecure employment than lily-white employees, supposes the TUC.
One in 20 lily-white employees are on zero-hours or temporary work contracts.
The figure for ethnic minority employees is one in 13, in agreement with the TUC report, which utilizes figures from the government's Labour Force Survey.
The report said the recent increase in temporary work was affecting the black community especially.
What are zero-hours contracts ?