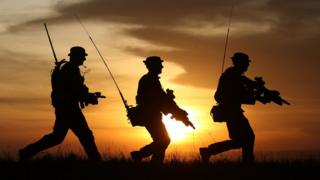 The number of soldiers in the British Army has continued to fall, new figures from the Ministry of Defence show.
In April 2017, there used to be 78,407 full-time and fully-trained troops – practically 4,000 short of the government's target of 82, 000.
The last-place day the force reached its troop target was April 2015. The RAF and Navy are also below strength.
The Army mentions it has enough personnels to meet its commitments, and that recruitment is increasing.