Tax on cigarettes is hitting ethnic group least able to afford it and least likely to quit smoking long term, researcher claims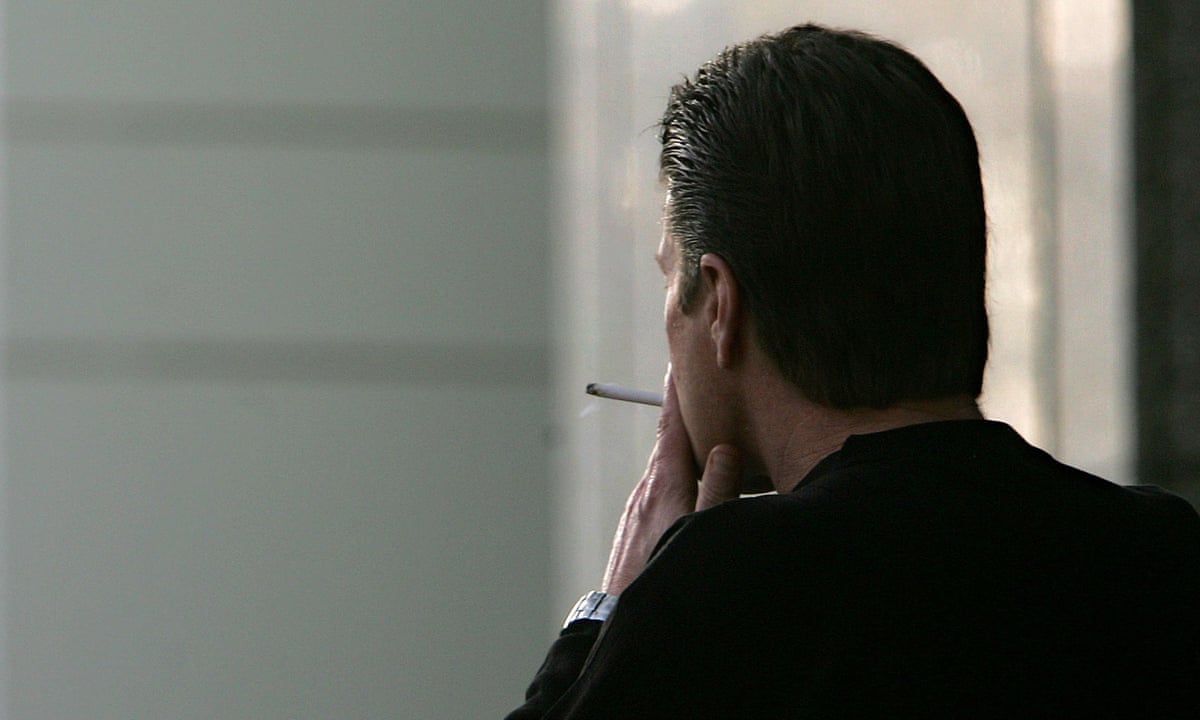 A crackdown by the New Zealand government on tobacco has been labelled racist and discriminatory towards Mori and other minority groups by one of the countrys leading tobacco researchers.
Since 2010 the government has steadily increased tax on tobacco, with the average cost of a pack of cigarettes projected to reach NZ$30 (14) by 2020.
According to the ministry of health, 18% of New Zealanders smoke regularly, with Mori and Pacific peoples grossly over-represented.
Despite government measures, smoking rates among these ethnic groups have dropped only slightly in the past nine years, according to the New Zealand Health Survey 2014/2015.
The biggest smokers in New Zealand are Mori women at nearly 42%.
Prof Dr Marewa Glover, an associate professor at Massey University, said tobacco taxes were hitting the ethnic group least able to afford them and least likely to quit smoking long term.
The tax on tobacco is a regressive policy that is really hurting people, she said.
The attitude to smokers in New Zealand is pretty rabid, pretty mean, and there is a virulent smoking-basher culture.
Mori and Pacific peoples bear the brunt of this stigma, and Mori women disproportionately, even though they have entrenched stresses in their lives that make it more likely for them to start smoking, and then harder for them to quit.
In 1984, research found that Mori men and women had the highest rates of lung cancer in the world, prompting the first government tobacco control programme.
Last week the government announced it would continue to raise the price of cigarettes until 2020, in line with its goal to be smoke-free by 2025.
Glover said: Thirty years ago smoking was a society-wide issue and taxes worked.
But now we can see there are wide disparities in smoking prevalence by ethnicity with Mori the biggest smokers by far.
She said tobacco policy must target high smoking rates among Mori as well as the socioeconomic factors driving them, such as financial strain, family violence and high unemployment.
Deborah Woodley, of the ministry of health, said: These newly legislated increases will assist in encouraging Mori and Pacific smokers to quit and reduce the burden of disease caused by smoking.
The increase will also prevent children and young people from starting to smoke as they are the most sensitive group in the population.
According to Statistics New Zealand, about 13 people die every day in New Zealand due to smoking or second-hand smoke exposure.
Two New Zealand councils have said they will ban smoking in outdoor public areas such as parks, sports grounds and train stations, a move Glover deplores.
This group have been paying more each year for cigarettes, even though it is a recognised addiction and now, smoker hatred is so bad in New Zealand that people feel justified giving smokers dirty looks on the street, or telling them to stop and being aggressive. These measures are really hurting people, and they arent working.
Read more: www.theguardian.com