Military veterans demand Republicans unendorse Trump and his 'ignorance'
Group of veterans visit Capitol Hill to present petition to Senator John McCain urging him and other Republican leaders to disavow presidential nominee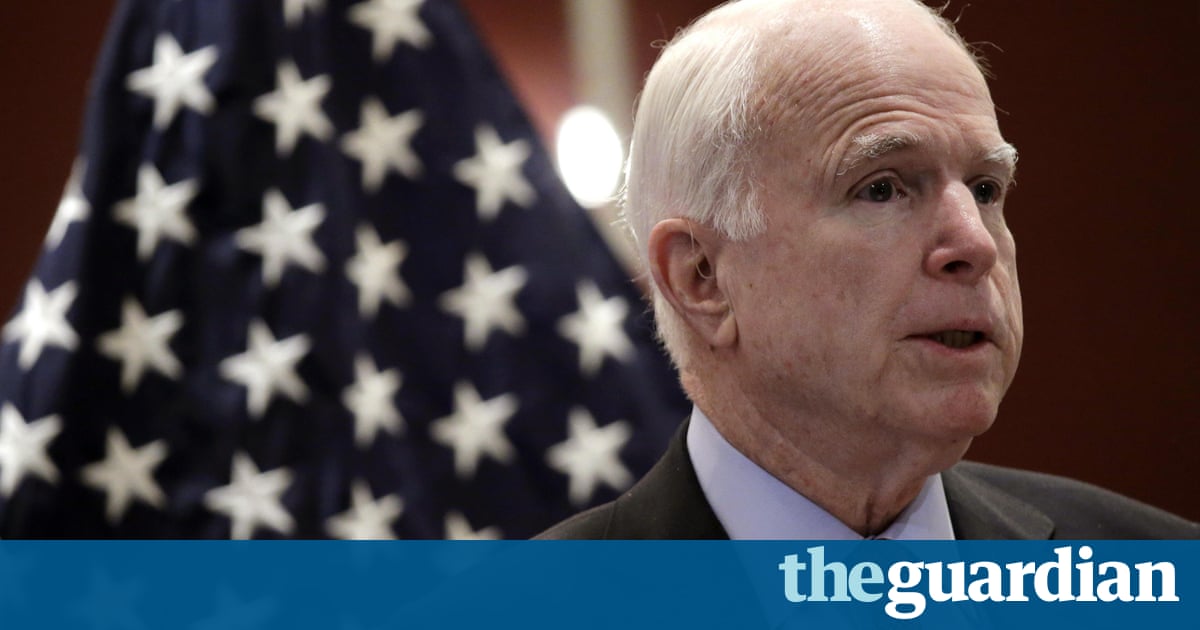 The backlash against Donald Trump escalated on Thursday as angry US military veterans arrived on Capitol Hill urging Republican leaders to withdraw their support for the partys nominee.
The protest came after a torrid week for the maverick candidate, whose criticism of Khizr and Ghazala Khan, the parents of an American Muslim soldier killed in Iraq in 2004, triggered a Republican revolt.
The veterans presented a petition on Thursday to the office of Senator John McCain , a Vietnam war veteran and former prisoner of war who was the Republican presidential nominee in 2008. McCain joined the condemnation of Trump this week, but stopped short of withdrawing his endorsement of him.
Donald Trump and his surrogates have demonstrated that their bigotry and hate speech know no bounds, Nate Terani, the first Muslim American to serve in the US Navy Presidential Honor Guard, told reporters. Donald Trump is a racist and bigot and wholly unfit for this position.
Terani and other veterans gathered under trees on a lawn outside the US Capitol building, urged McCain to put country before party and unendorse the nominee. They said their petition had more than 100,000 names in less than a day, including veterans, their families and ordinary voters.
Alexander McCoy, a former sergeant in the marines, said: Donald Trumps reckless ignorance about Americas responsibility to the world shocks me to the core … I am done listening. I have heard enough. Senator McCain, you served and you sacrificed in ways Trump cannot begin to understand. You have heard enough too.
Read more: www.theguardian.com