His time in prison made little difference to the quantity of drugs entering the US or on his power, and experts say he is likely to maintain that dominance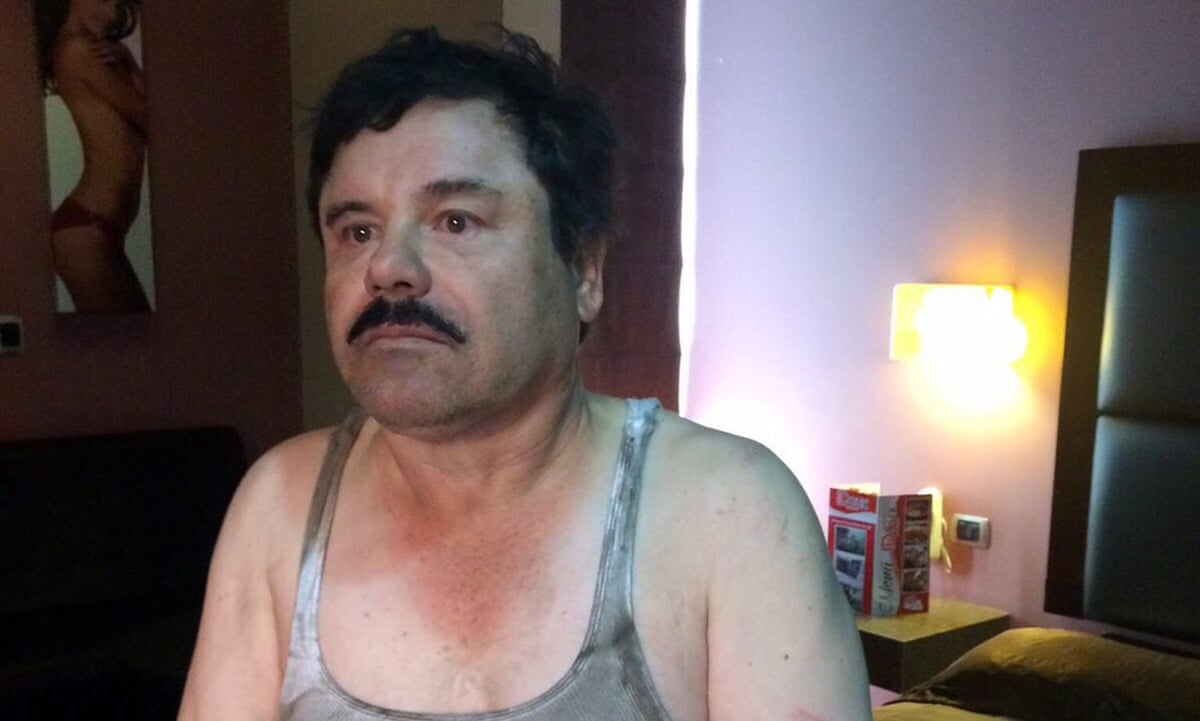 The recapture of cartel kingpin Joaquín El Chapo Guzmán will have no impact on Mexicos multibillion-dollar drug trade unless he is extradited to the United States, experts have warned.
The boss of the powerful Sinaloa cartel was recaptured on Friday after a shootout with marines in the coastal city of Los Mochis. The government of President Enrique Peña Nieto who celebrated the arrest by taking to Twitter to declare mission accomplished had been under intense pressure to recapture the worlds most famous fugitive who is regarded as a Robin Hood figure in his home state.
But despite Peña Nietos obvious relief, his recapture is unlikely to seriously weaken the international trafficking network he oversaw, which has helped the Sinaloa cartel dominate the narcotics trade in the US and Mexico for the best part of two decades.
According to a DEA report published last July, the Sinaloa Cartel maintains the most significant presence in the United States. They are the dominant TCO [Transnational Criminal Organization] along the West Coast, through the Midwest, and into the Northeast.
And experts say that it is likely to maintain that dominance.
If Guzman stays in Mexico, then the same thing will happen as after his last arrest: absolutely nothing, said professor Martín Gabriel Barrón Cruz, a researcher at the National Institute of Prison Studies (INACIPE).
When Guzmán was last aprehended in 2014, the drug trade between the Sinaloa cartel and US continued as before, Barrón Cruz said. [But] if he is extradited as the Americans want, things could change but that will depend on the Sinaloa cartels capacity to restructure.
Guzmáns first stint as a fugitive ended when he was captured in the resort city of Mazatlan, after 12 years on the run a period in which many of his rivals were captured or killed and he cemented his position as Mexicos most powerful drug baron.
His subsequent 17-month spell in prison made little difference to the quantity of drugs entering the US or on his power in Mexico, the US and further afield. Guzman demonstrated his extraordinary ability to adapt to prison life by forming alliances and using his vast wealth to get what he wanted, including eventually freedom.
The Mexican government knows it will now come under huge pressure from the Americans to extradite him quickly, as its weak and corrupt prison system has been laid bare.
Guzmán faces at least seven criminal indictments in several US states, on charges including conspiracy to commit murder, kidnapping, money laundering, and drug distribution.
One case led by prosecutors in Brooklyn alleges that between 1990 and 2005, Guzmán and his deputies conspired to import more than 120 tonnes of cocaine into the US.
But Erubiel Tirado, coordinator of the National Security and Democracy programme at Ibero-American University, said the Mexican government will likely try to delay Guzmáns extradition amid fears about what he might reveal.
Guzmán is a gold mine of information that American agents are desperate to get their hands on, and if he gets extradited, Id bet hell be looking to sign a deal, Tirado said. This could have huge political costs if Guzmán reveals the strategic and corrupt alliances he has built with the Mexican state and businesses over the past 25 years.
I dont think the government can say no to the Americans, but they can delay.
For his part, Guzmán is likely to resist extradition by any means possible. His last escape came less than a month after the US filed an extradition request, and Guzmáns lawyer told the Guardian last year that his escape was prompted by fears that he would face trial in the US.
It was the extradition of Gulf cartel leader Osiel Cárdenas Guillén in 2007 that played a key part in the rupturing of the alliance between his group and Los Zetas, who took advantage of the power vacuum.
Earlier this week Edgar Valdez Villarreal, 42, a former high school American football player and cartel leader known as La Barbie, pleaded guilty in federal court in Atlanta to charges of conspiring to import and distribute cocaine and conspiring to launder money. He was one of 13 men extradited to the US last September.
Professor Pablo Monzalvo Pérez, an expert in public security at Iberoamericana University, said: If Guzmán stays in Mexico, the situation will stay the same or get worse because organised crime depends on structures, not individuals. If he is extradited, then everything could change: he has a lot of very valuable information which could help authorities combat organised crime, in exchange for a lighter sentence.
Read more: www.theguardian.com