Head of French military quits after row with Emmanuel Macron
Pierre de Villiers says he no longer feels able to command sort of armed forces he thinks necessary, amid dispute over funding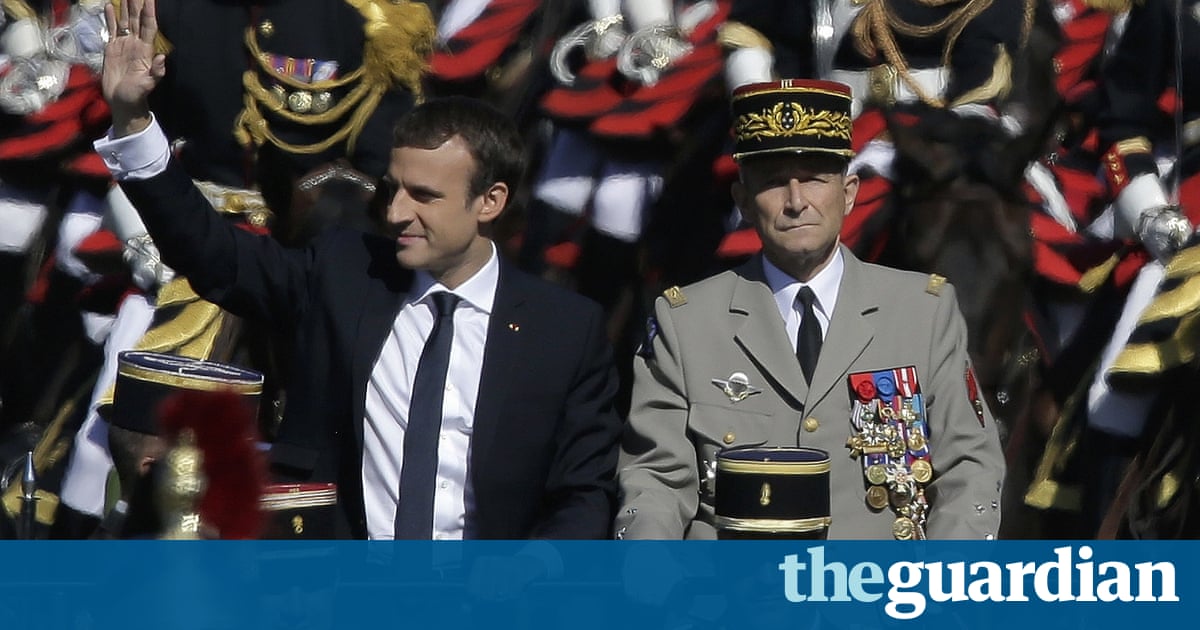 The head of the French armed forces has resigned amid a bitter public row with the president, Emmanuel Macron an unprecedented dispute that has highlighted the strain on the French military, deployed in numerous operations abroad and at home.
The military chief, Gen Pierre de Villiers, said in a resignation statement on Wednesday that he no longer felt able to command the sort of armed forces that I think is necessary to guarantee the protection of France and the French people.
The row began last week when a government minister revealed in a newspaper interview that despite assurances that the French military budget would rise there would be a surprise 850m cut to military finances as Macron seeks to slash public spending.
De Villiers, 60, a famously straight-talking general who commanded French forces in Kosovo, then told a closed parliamentary committee that he would not let the government fuck with me on spending cuts.
Macron hit back by publicly slapping down the general at the annual summer military garden party, telling army generals in a speech: I am the boss.
Macrons speech surprised military observers and was seen by some as a shocking humiliation of De Villiers. Meanwhile, Macrons entourage said he was simply asserting the French presidents constitutional role as commander-in-chief of the army.
Read more: www.theguardian.com