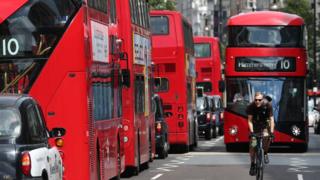 "Insane". That's one Londoner's view of Greater Manchester's bus system. Some itineraries have lots of bus vying for passengers while others merely have one, if that. It's a major issue for voters and one which the mayor, formerly elected, will have the power to change.
It's not unusual to learn rows of bus in popular homes such as Oxford Road, in Manchester's university district, but fewer in areas such as Monton in Salford.
The reason? Huge differences in demand and no regulation.
More than 30 years ago the then Conservative government passed a statute that intended private corporations could extend services on previously local authority-controlled itineraries, which were profitable based on passenger numbers.
London was the exception. Bus were privatised but the city's service was not deregulated.