General election 2017: UKIP manifesto launch 'an act of defiance' – BBC News
|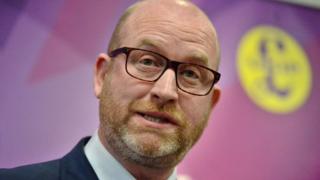 UKIP's Paul Nuttall articulates the launch of his party's general election manifesto will be "an act of defiance" against terrorism after the Manchester bombing.
Mr Nuttall promised to set out a "clear-cut and uncompromising" agenda.
The unveiling of the manifesto in Westminster goes as some low-key campaigning by other parties restarts after Monday evening's attack.
UKIP is hoping to recover from poor local election results that met it lose 140 benches and gain only one.
All you need to know about the general election
Follow the latest motions in the polls
A guide to the other parties' manifestos