General election 2017: 'No apology' for Labour's union ties – BBC News
|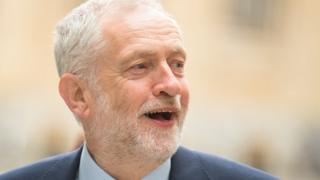 Labour will "never, ever apologise" for the closeness of its ties with the labor union, Jeremy Corbyn will say.
The party's leader is due to address the Scottish Trades Union Congress in Aviemore on Monday.
Labour has only one MP in Scotland, having lost 40 benches to the SNP at the last general election.
One recent poll threw the working party 20 percentage points behind the Conservative in Scotland, and further behind the SNP.
Mr Corbyn will say: "Labour will never, ever apologise for the closeness of our relations with the union movement, you are our family.