We need not agonise over whether Cubas former leader was a hero or villain. His rule was an insult to the principles of the left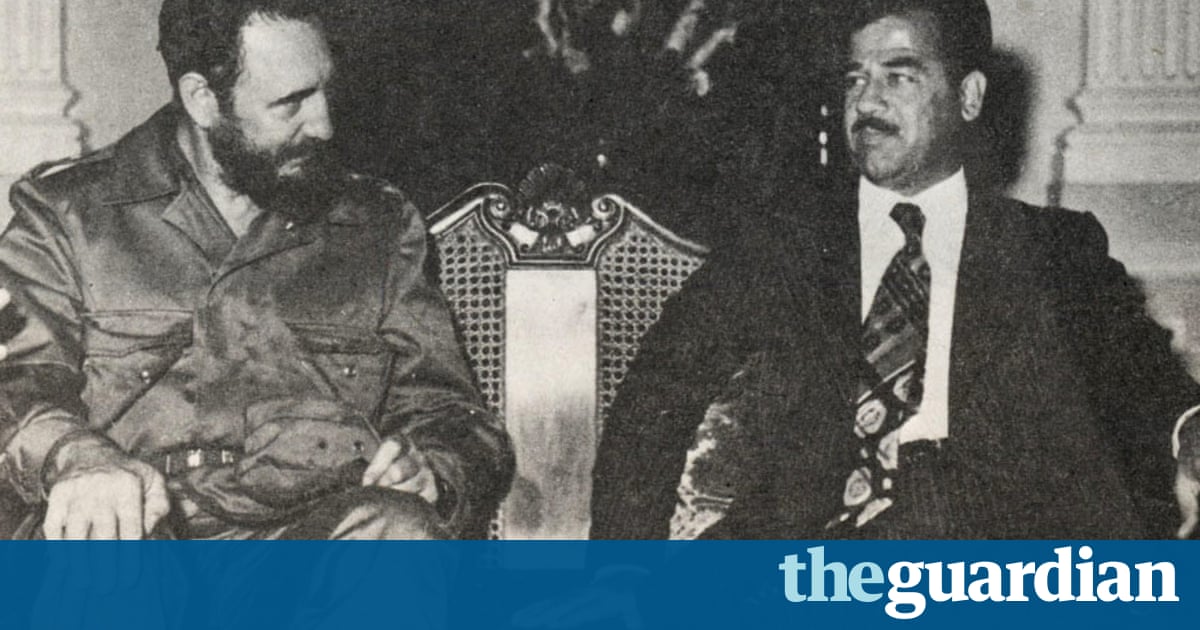 The death of Fidel Castro brings a tide of anti-travelogues, memories of a crumbling Havana and a degraded people from holidays that realistically cant have been that bad, otherwise any reasonable person would have cut them short. Prostitution was rife among women and men; there was nothing to buy except black beans and odd socks; and voting, assembling, entering the lobby of a tourist hotel and being homosexual were all proscribed. The life of this 90-year-old is nothing to celebrate; the fact of his death makes it all the more urgent to speak ill of him. And the litany of his abuses is laid down, not really in the service of historical accuracy, but more as a challenge to the left: a dare to lefties, especially those in the baby-boomer generation, to mourn Castro as their hero.
It is a challenge they are unable to pass up. Jeremy Corbyn spoke rather obliquely of Castro as a massive figure in the history of the whole planet. It was a fudge and a tautology anyone whom history remembers is a massive figure in history but he chose a side eventually, praising Castros heroism, for all his flaws. Ken Livingstone sailed straight for the choppiest waters. Livingstone approaches history like a toddler with a cattle prod, and one can only brace for the needless shock of insult. He delivered: Initially he wasnt very good on lesbian and gay rights, but the key things that mattered was that people had a good education, good healthcare and wealth was evenly distributed. By initially, he means for the first two decades of his rule; by not very good, he means incarcerated homosexuals in labour camps; but sure, lets not get aerated about it. Its not as if it were a key thing that mattered.
I went to Cuba in the 90s, and the poverty or, to put it more precisely from the observable data of the tourist, the abject lack of stuff was unignorable. The museum proudly displaying the shirt in which Che Guevara was fatally shot didnt look terribly different from the window of Havanas largest clothes shop, a couple of threadbare shirts stapled to the wall at jaunty angles.
I found the monotony of the tat less depressing than somewhere like Jakarta or even Hong Kong, where vast spires of wealth are flung up right next to a shanty town of shipping containers, or a de facto serf class meets to pray under a flyover. But just because one thing is worse doesnt make the other OK. Livingstone would doubtless argue that it was because of American sanctions, and not Castro, that Cuba was poor; he would point to the healthcare, the internationalism, the Cuban medics trained and exported to countries poorer still. Critics would come back with the charge that ordinary Cubans couldnt afford healthcare; and the pharmacies, while elegantly appointed, were empty.
This crotchety back-and-forth misses the point. Castro was an authoritarian. As JFK said of the revolutionaries: They promised individual liberty and free elections. They promised an end to harsh police-state tactics. They promised a better life for a people long oppressed by both economic and political tyranny. But in the two years since that revolution swept Fidel Castro into power, those promises have all been broken.
Read more: www.theguardian.com