John Jairo Velsquez, who ordered the deaths of thousands in Colombia, has upset victims relatives, though he says his channel aims to discourage crime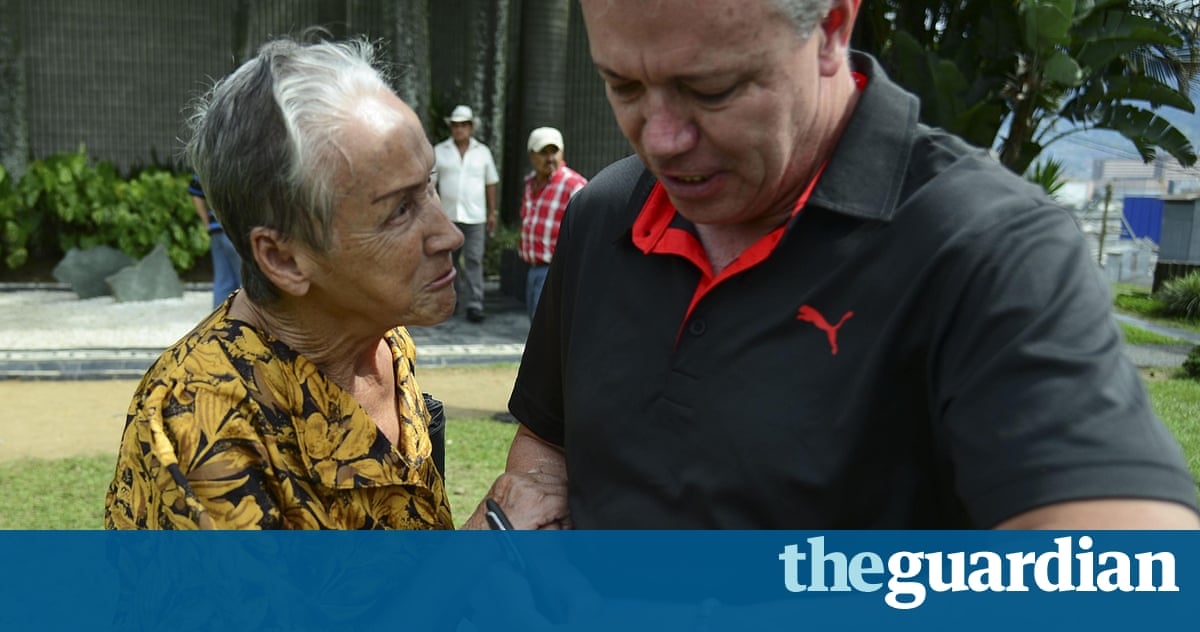 During his time as Pablo Escobars most feared enforcer, the man known as Popeye killed around 300 people, ordered the murder of thousands more, and masterminded some 200 car bombs during the Medelln cartels war against its rivals and the Colombian state.
Now, after more than two decades in prison, John Jairo Velsquez is attempting to recast himself as a YouTube star.
Through his channel Popeye Arrepentido (Remorseful Popeye), Velsquez says he is trying to warn young people away from a life of crime but his newfound celebrity has caused distress and offence to some relatives of his victims.
Paroled in 2014 after 22 years in prison, Velsquez started his YouTube channel earlier this year at the suggestion of a friend. From one moment to the next I had 1,000 followers, then 2,000, he says, in a telephone interview from Medelln.
Nine months later, his channel has more than 100,000 subscribers: some way behind the sites biggest stars, who count their followers by the million, but enough, he says, to earn a modest income.
His video posts open with a with slow motion shot of a flying bullet. It may seem like an glorifying crime but its to attract young people, says the man whose confessed crimes include ordering the bombing of a commercial airliner in which 110 people died.
Read more: www.theguardian.com