Donald Trump brings old lawsuits to new address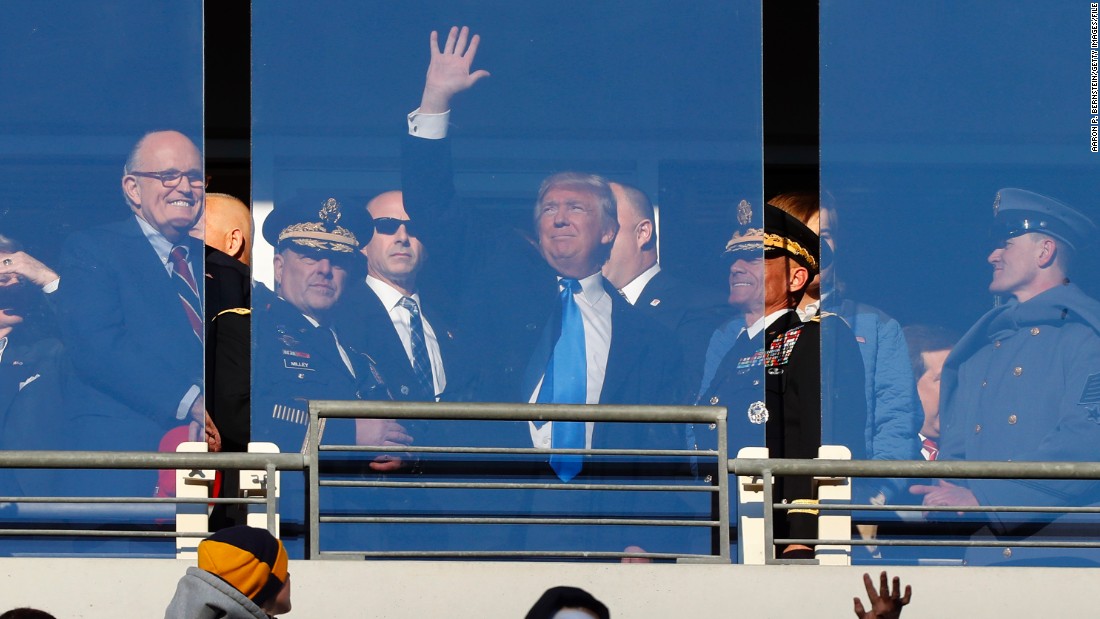 Washington (CNN)The new President is not afraid of litigation.
During the presidential campaign alone, Donald Trump threatened to sue sexual assault
accusers
,
The New York Times
for publishing his tax returns and the accounts of two sexual assault accusers, campaign rival Ted Cruz
over his citizenship
and those who created a
"nasty" attack ad
suggesting he did not support military veterans.
None of these disputes ever materialized into an actual lawsuit — at least not yet — but the 45th President of the United States still has several pending cases sitting on dockets in federal and state courts across the country.
But several other lawsuits did not settle before Inauguration Day — leaving the President not only exposed to potential financial liability, but facing future depositions or even a trial or two while office.
Then, just three days into his presidency, Trump was sued by a non-partisan ethics accountability group for allegedly accepting payments from foreign governments through his business empire in violation of the Constitution.
Here's an updated rundown of some of the more interesting cases Trump brought with him to the Oval Office:
Restaurant deals gone wrong
Jose Andrs and Geoffrey Zakarian pulled out of agreements to open restaurants in Trump's Washington hotel following Trump's 2015 reference to some Mexican immigrants as "rapists." Trump sued the chefs for breach of contract, seeking over $10 million in damages apiece, and they countersued.
Trump was deposed in the Zakarian suit last year, and was forced by a judge to sit for brief deposition in the
Andrs case
smack in the middle of the transition earlier this month.
Security issues at rallies
During the campaign, Trump referred to his rallies as the "safest place on Earth," but he faces a number of lawsuits from those who claim to have experienced threats or violence at the hands of his security and campaign teams.
In March, three protestors claimed they were called derogatory names, shoved and punched at a rally in Louisville, Kentucky, after Trump directed the audience to "get 'em out of here."
The plaintiffs filed a complaint against Trump and two of his supporters, Trump's attorneys have filed a motion to dismiss the case, but the judge has yet to rule. Plaintiffs' attorney Greg Belzley told CNN last month that if the judge denies Trump's motion to dismiss, he will seek to depose the incoming president.
In an unrelated case, a woman filed a sexual harassment lawsuit against Jupiter in June, alleging she endured persistent unwelcome advances from the food and beverage director of the club, and was then retaliated against for reporting him. The parties have submitted a joint scheduling order proposing a December 2017 trial date in that matter.
Then there is the case of a former maintenance worker at the Trump National Golf Club in New Jersey who claimed he faced intense harassment after coming out to his co-workers as gay, including having golf balls and rocks "routinely" thrown at him, according to court papers.
Melania v. Daily Mail
The new first lady has not shied away from lawsuits herself. Last fall, Melania Trump threatened to sue People magazine for an article accusing her husband of forcing himself on a reporter.
Then in September, she sued the Daily Mail for defamatory statements about her supposedly having been an "escort" in the 1990s. The paper printed a retraction, but the lawsuit appears to be moving full steam ahead, with Melania Trump seeking $150 million in damages and even making an in-person appearance at a routine court hearing last month.
The next status conference in the case is scheduled for January 27 — just one week after Inauguration Day.
Read more: www.cnn.com