Canadian teen is country's second person convicted of seeking to join Isis
Parents of the boy turned him in to police over concerns he had become radicalized by the Islamic State and he was convicted of a terrorist offense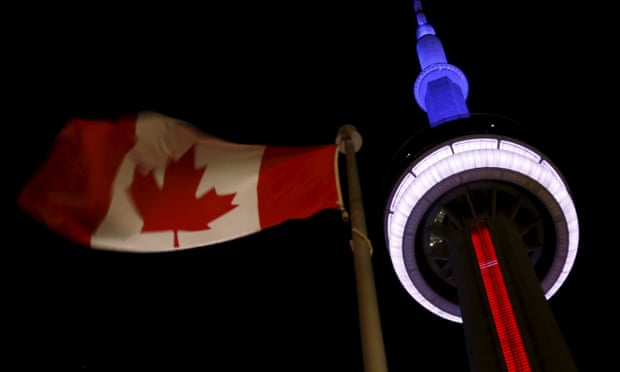 A Canadian teenager has become the second person in the country to be convicted of a terrorist offense for seeking to fly overseas and join an extremist group.
The immigrant parents of the 16-year-old boy, who cannot be named under a Canadian law protecting minors, had turned him in to police over concerns he had become radicalized by the Islamic State group.
He was prosecuted under a 2013 law that criminalized attempts to embed with Isis or other banned organizations.
He was also convicted of robbing a convenience store at knife-point in October 2014 with the intention of using the C$2,200 in stolen funds to buy a plane ticket to Turkey and then cross over into Syria which authorities said amounted to an offense for the benefit or at the direction of a terrorist group.
According to police, he had also befriended the suspect in last Octobers killing of a Canadian soldier in a rural Quebec hit and run, days before a gunman shot dead a ceremonial guard in Ottawa and stormed parliament.
Sentencing is set for January. He faces up to 25 years in prison.
Police say more than 100 Canadians have joined the ranks of Isis in Syria and Iraq.
At least a dozen men and women in their teens or 20s have attempted to make the trip so far this year.
Six Canadians are also believed to have died over the past two years fighting alongside extremists in Syria and Iraq.
The first person convicted in Canada of seeking to join an overseas terrorist group was Mohamed Hersi, 28.
He was sentenced in July 2014 to 10 years in prison.
Prosecutors said Hersi planned to join the Shebab, a Somali Islamist militia that has claimed responsibility for several attacks, including a commando assault on Nairobis Westgate shopping mall last year.
Read more: www.theguardian.com