Woman, 67, was said Neglected to stop in roadblock, in incident highlighting crumbling of pacification efforts in Inferior Rio neighborhoods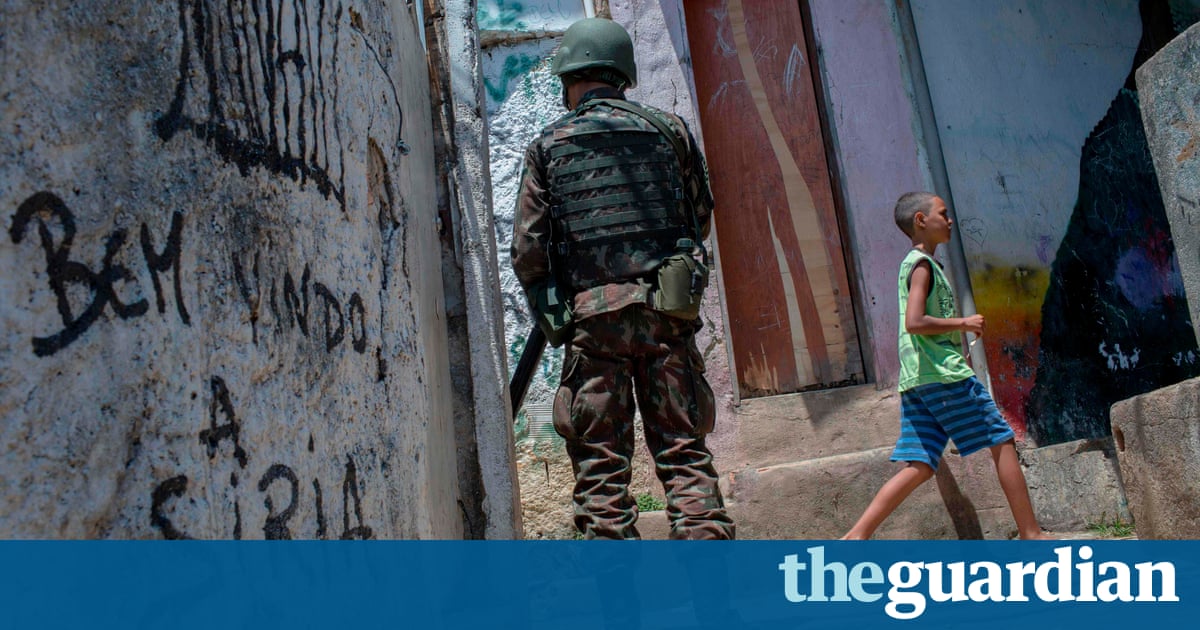 Authorities in Rio de Janeiro said they shot dead a Spanish tourist following the vehicle she was in failed to stop at a police roadblock in the Rocinha favela, close to the town's famous beaches.
Local media said she had been with a guide, an Italian and two other Spaniards and called the sufferer as Mara Esperanza Ruiz Jimnez. She's the third tourist to have been shot dead in Rio favelas in less than a year.
Her murdering places the spotlight back on Rio's deteriorating crime situation only a month after the Brazilian military were shipped in the Rocinha favela in an effort to control violence between warring drug gangs.
The performance failed to deliver peace to Brazil's largest favela, and shootouts involving gang members and police have continued on a daily basis, residents said.
In the last year, two additional tourists have been shot dead in Rio favelas and in August a British tourist, Eloise Dixon, survived being shot near Angra dos Reis, a three-hour drive from Rio de Janeiro. In every case the shootings were blamed on drug gangs.
Authorities said the latest violence broke out around 9.30am on Monday in two separate locations in the sprawling Rocinha favela, Brazil's largest. Two officers and a gang member were injured.
"About 10.30 a Fiat Fremont broke a police roadblock," police said in a statement. "Officers reacted, hitting the automobile. Upon coming, it had been found that the vehicle carried tourists. A Spanish woman was injured and taken to the Miguel Couto hospital but didn't survive." Authorities said the case was being investigated.
A recording that's circulating in the Rocinha favela on the WhatsApp phone message service said police were sheltering from the rain when they arranged the vehicle to stop but hadn't entered into the roadway.
"The woman should not have even heard," an anonymous person said in the recording, describing the shooting.
Launched in 2008, Rio's much-lauded programme to pacify favelas by installing police bases, run for decades by drug gangs, is in a state of collapse. The state government is broke and has struggled to pay police salaries. As crime has escalated, drug gangs disperse their hands to new areas and have recaptured territory that was old — and vacationers have increasingly been caught in the crossfire.
In December 2016, an Italian motorcyclist was shot dead after he in the Prazeres favela in central Rio and a buddy inadvertently drove into a gang-held area. While the car she had been in entered the favela in February this year an tourist was shot. She died a month later of her injuries.
Read more: http://www.theguardian.com/us