Bikers rally in Cleveland and defend right to carry weapons and protect the police as much as the police protect us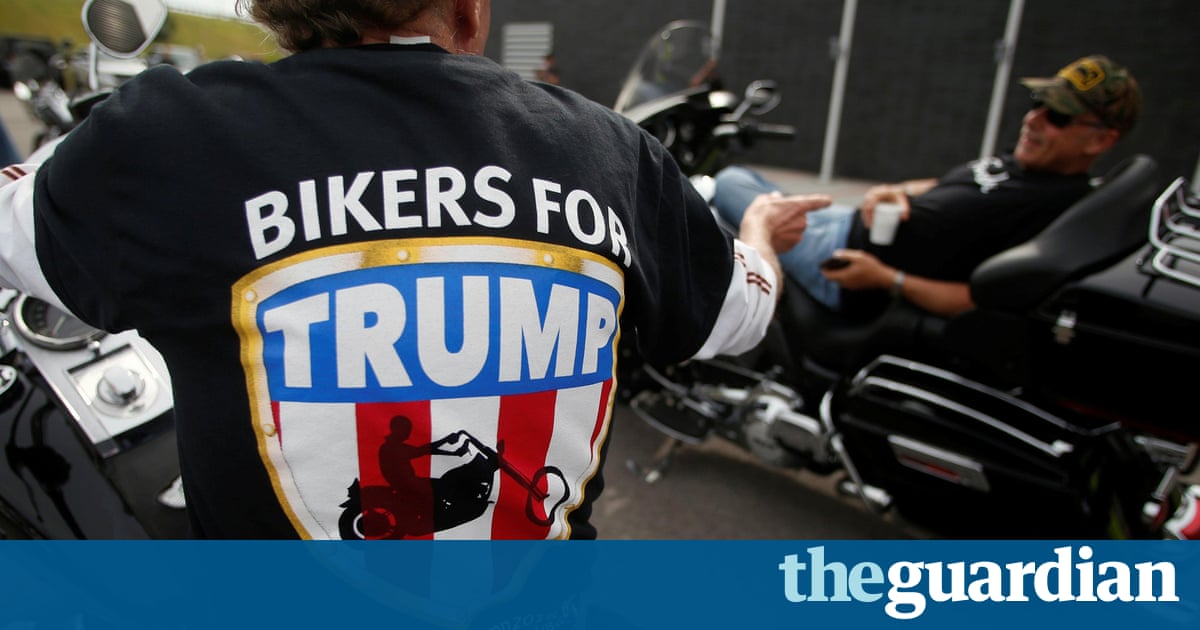 David is worried about my ability to knock him out, despite the fact hes carrying a loaded pistol holstered to his belt.
If you were a bad guy right now and you wanted to punch me in the mouth and knock me out with the so-called knock out game whos there to do anything about it for me? he says, striding toward a large rally supported by his organization, Bikers for Trump, a self-described vigilante collective of veterans and law enforcement supporters from across America.
Although Cleveland is the most fortified city in America at the moment, with thousands of police, FBI and secret service agents securing the Republican national convention, David who wont give me his last name but says he is from Minnesota worries about agitators and thugs who make him feel unsafe.
We [Bikers for Trump] protect the police as much as the police protect us, he claims.
But many officers in Cleveland would likely disagree with Davids assessment. On Sunday, following the fatal shooting of three law enforcement officers in Baton Rouge, Louisiana, the head of the citys largest police union, Steve Loomis, called on Ohio governor John Kasich to temporarily rescind the right to open carry in the city, arguing those who did jeopardized the safety of officers.
Its irresponsible of those folks especially right now to be coming downtown with open carry AR [assault rifle]s or anything else. I couldnt care less if its legal or not, Loomis said.
Following the deaths of five police officers at a protest march in Dallas earlier in the month, local officials expressed frustration that up to 20 marchers had open carried during the protest, leading to widespread confusion during the massacre over how many people had opened fire.
For Bob Posatiere Sr, 61, another Bikers for Trump member and a former Cleveland Metro Park police officer, this frustration should never supersede a constitutional right to carry.
Read more: www.theguardian.com