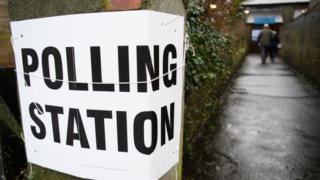 As voters go to the polls in local and mayoral elections, here's a steer to what's going on and where …
---
When are the polls?
Voting will take place from 07:00 to 22:00 BST on 4 May.
---
What are people be voting in favour of?
Elections will be held in 34 assemblies in England, all 32 assemblies in Scotland and all 22 assemblies in Wales.
In addition, six areas in England are voting for newly-created "combined neighbourhood power mayors".
These mayors will predominantly be responsible for economic development in their regions, but some will have abilities over transport and housing.