A Country On The Edge Of Europe Increasingly Looks Like War-Torn Syria
Every week, we bring you one overlooked aspect of stories that made news in recent days. Did you notice the media forgot all about another story's basic facts? Tweet @TheWorldPost or let us know on our Facebook page.
A family emerges from battle-scarred buildings. A young boy waves a makeshift white flag as they try to flee to safety. Tanks roll through the streets and explosions send clouds of smoke into the air.
These battlefield images are not from Syria, but Turkey this past week.
After the decades-long war between Turkish forces and Kurdish militants reignited last year, parts of southeast Turkey increasingly resemble a war zone.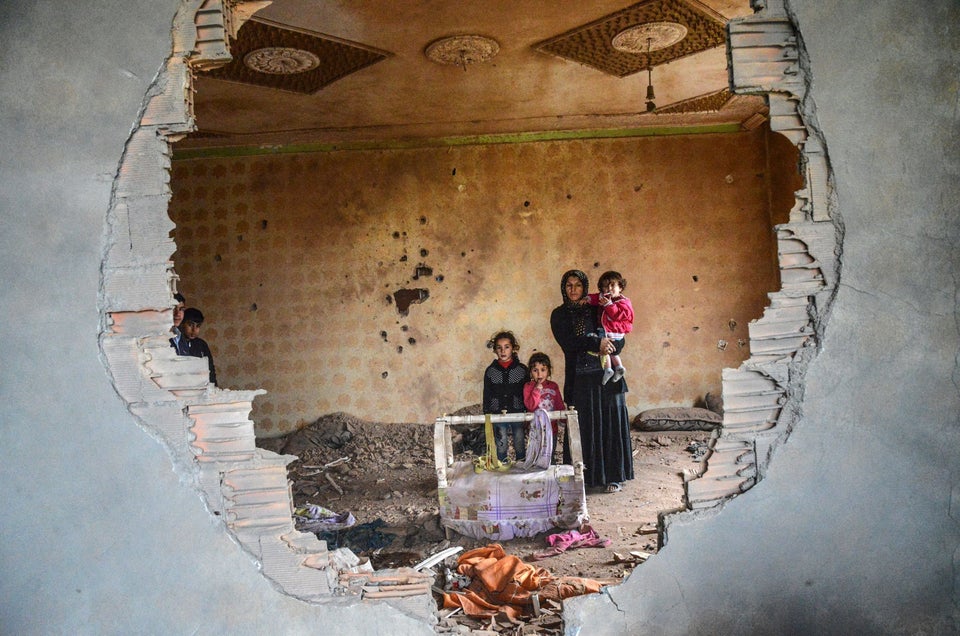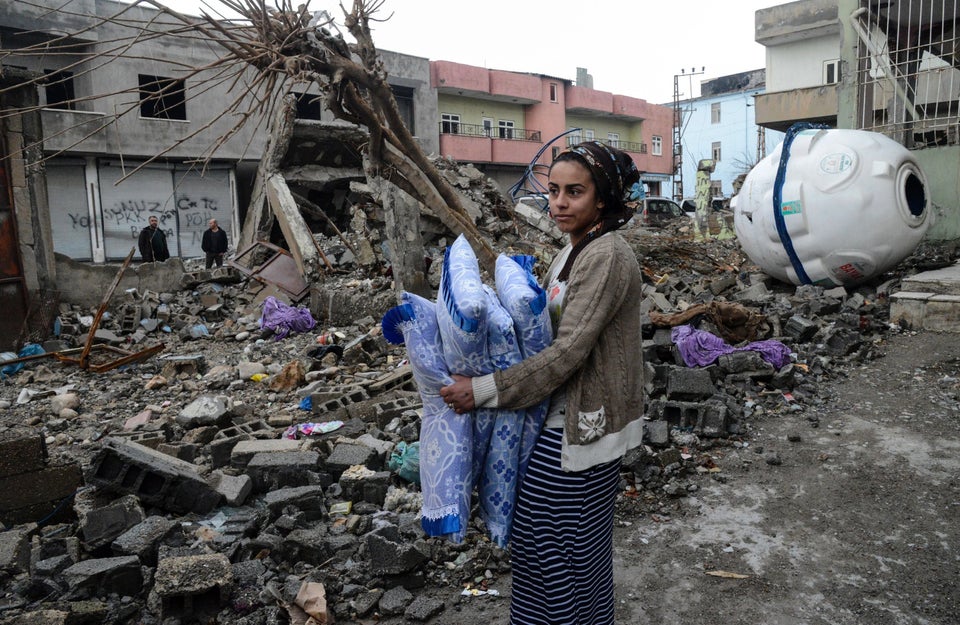 The fighting flared last summer following months of tensions in Turkey's predominantly Kurdish southeast. Many Kurds accuse the Turkish government of inaction against the self-described Islamic State, amid battles for the Syrian Kurdish city of Kobane and a spate of deadly suicide blasts in southeast Turkey.
The Kurdistan Workers Party (PKK), a militant group which has fought for greater autonomy for Turkey's Kurds since the early 1980s, attacked Turkish police, while Turkey launched airstrikes on the ethnic group in Iraq and a military campaign inside Turkey. A two-year ceasefire deal collapsed.
Hundreds have been killed in the months since. Kurdish political leaders say at least 200 civilians have died in the fighting. Turkey has denied reports of civilian casualties,but says over 500 PKK militants and 200 members of the security forces have been killed in clashes.
The violence in Turkey has caused alarm in Europe, where the country is being vetted for membership of the European Union. EU foreign affairs chief Federica Mogherini on Monday called for an "immediate ceasefire" in Turkey's Kurdish-dominated region.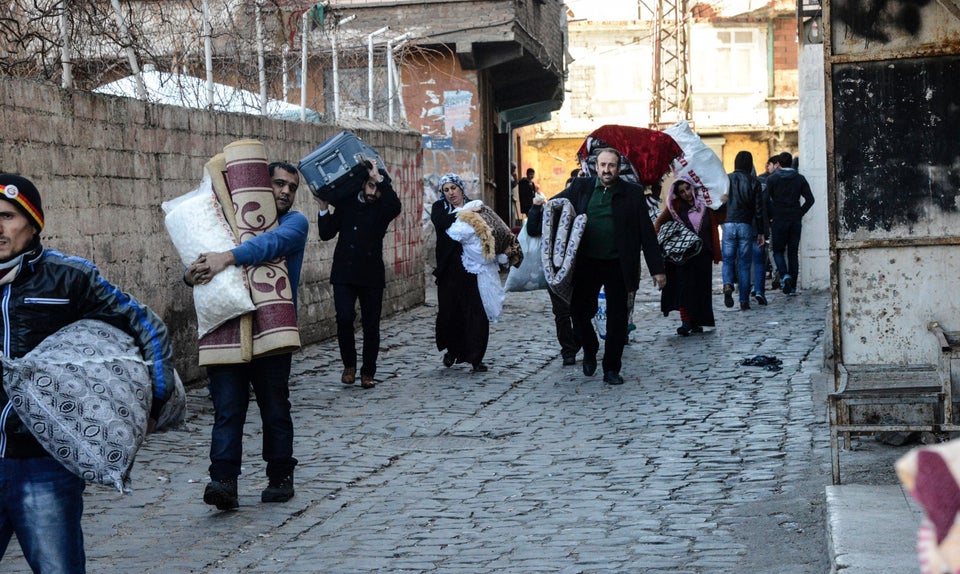 Thousands of people have fled their homes to escape the fighting and the blanket curfews imposed on several towns across the southeast since September.
Turkish authorities insist the curfews are necessary in order to protect civilians while forces rout out Kurdish militants. Human rights groups argue they may amount to collective punishment, illegal under international law.
Residents living under curfew told Human Rights Watch they were confined to their homes, low on food and medicine and facing regular power and water shortages.They said Turkish forces opened fired on people who ventured out into the streets.
"We were oppressed by both sides," Ramazan Duruk, 56, who lived under curfew for 12 days in the town of Silvan last November, told Human Rights Watch. "This should not be a war zone. The population lives here. We keep saying this to both sides."
In the town of Cizre near the Syrian border, which has been under 24-hour curfew for over six weeks, more than 20 people have been trapped in a basement for almost a week while battles rage overhead, according to Amnesty International. The rights group said at least four of them have died of their injuries since they fled underground on Saturday.
Three lawmakers from the pro-Kurdish Peoples' Democratic Party (HDP) went on hunger strike on Thursday urging the government to secure passage of medics to the basement in Cizre. Turkey says it's too dangerous for ambulances to reach their location due to PKK attacks.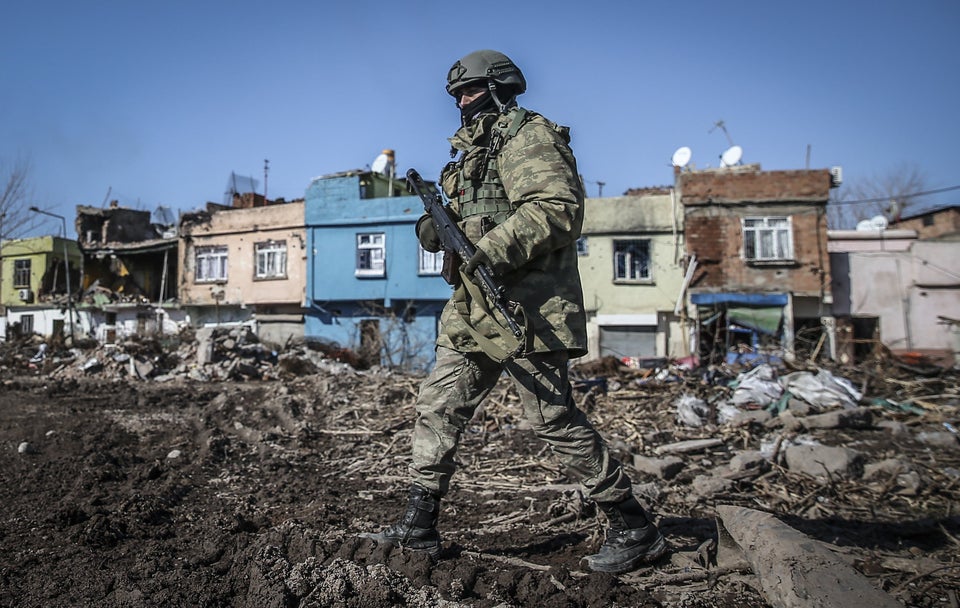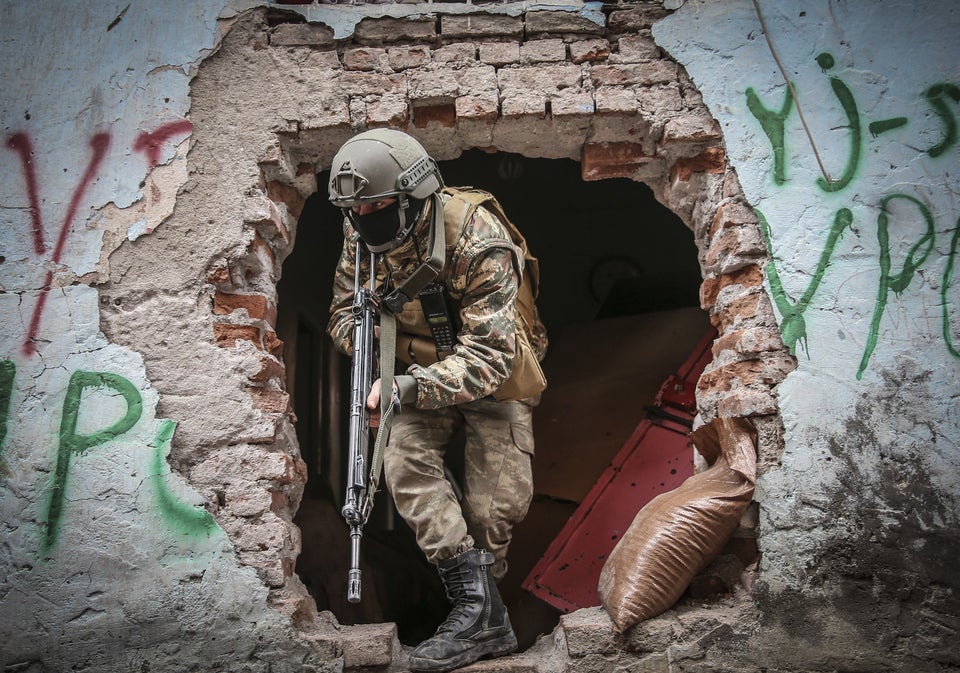 In nearby Silopi, Turkey lifted the curfew during the daytime last week after a 36-day lockdown, allowing some families to return to the ruins of their shattered town. "It's as though an earthquake has hit," BBC Turkey correspondent Mark Lowen said after he was able to enter Silopi. "Areas look like Syria."
In Diyarbakr, the largest city in southeast Turkey, the Turkish government widened a six-week long curfew in the historic Sur district on Wednesday, prompting a new wave of terrified residents to flee.
Over the past year, a youth militia affiliated to the PKK called the Patriotic Revolutionary Youth Movement (YDG-H) have taken a more prominent role in the conflict, waging battles from the center of urban areas and erecting roadblocks and trenches around their strongholds. The exact relationship between the PKK and YDG-H is unclear, but the young fighters appear to be well-armed, launching rocket and bomb attacks.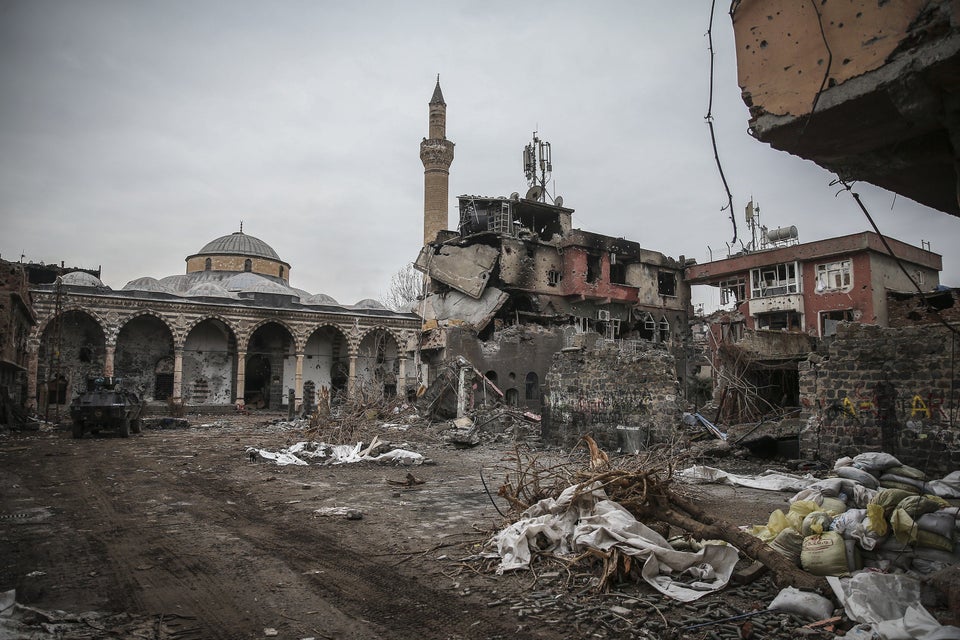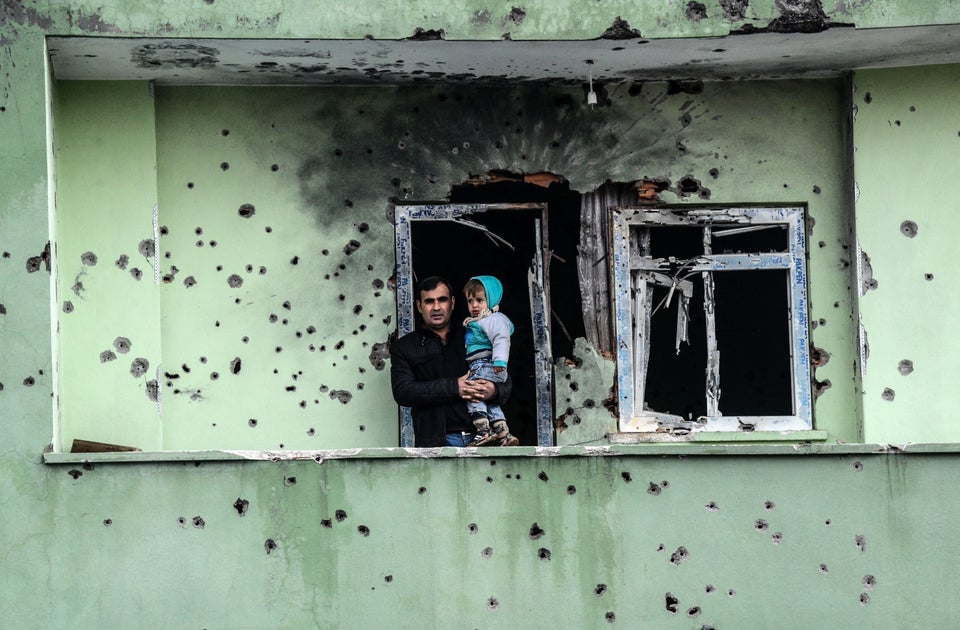 Despite the harrowing images emerging from southeast Turkey, journalists face huge risks in covering the war. Several local and international journalists have been arrested in the area and charged with aiding terrorists — and prosecutors are investigating over 1,000 academics who signed a petition this month condemning a "deliberate massacre" in the Kurdish region.
Read more: www.huffingtonpost.com